Welcome to our blog!
Two sisters, both stay-at home moms on opposite sides of the country, try to do the (seemingly) impossible: maintain a blog – one with good writing, quality photos, yummy recipes and stories about the little things that loom large in our lives. When we both became stay-at-home moms (dare we say housewives?), we started out trying to write a blog about saving money (if you look at the first several posts you'll see), but it turns out we just want to write about things that make us happy, and especially happy to be home. And while we find saving money to be something necessary, it just doesn't always tickle our writing fancies. And we have some fancies that demand tickling.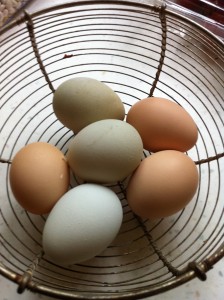 Diane (Nerdhaven West): I am married and have two children, a daughter in college (already?) and a son in middle school. I live in Los Angeles, California. I am an attorney, but I left my legal-aid job to spend more time at home, while my husband, a filmmaker, is away working. After spending too much time over the years at jobs I mostly loved, I wanted to spend more time attending to the quality of my family's domestic life. I also teach yoga. I like funky music, gardening with natives and edibles, cooking and eating and other creative pursuits. I raise chickens. I have a whole shelf in my bedroom closet devoted to storing homemade preserved foods such as pickled carrots, mandarin mostarda, grapefruit jam and two kinds of booze (when the zombie apocalypse comes, the party will be at my house). I like to save money and be responsible – but I also like to spend money and do kooky things sometimes, too. I hope that writing this blog makes me more responsible in my writing practice. Do you think blogging could also help me lose an inch or two of belly fat? That would be sweet.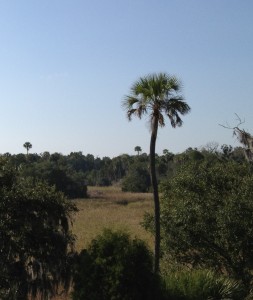 Denise (Nerdhaven South): My husband, a professor, and I married in our forties in Gainesville, Florida. Work didn't hold the same allure for me after I gave birth to our daughter a year later. So I left my full-time public relations job, and a second full-time pursuit of magazine publishing, for a life of free-lance writing and child wrangling. Among other activities, I love reading, travel, history, music, building local community, and plotting to turn my lot-and-a-half into an edible landscape one plant at a time. I love writing about the little things that combine to create a magical life. Those things surround me, and I recognize them when I remember to keep open a traveler's eye — maintain a fresh perspective on the everyday. I travel as much as possible, often with my daughter or the whole family, to remind myself of what I have at home and of the miracles that exist in the world.