The 12 days of Christmas ended a week ago today. I figure that means it is certainly time to pack ornaments and decorations and get the tree out of the living room. Holiday cheer was beginning to feel like a house guest who had overstayed his welcome.
While my daughter was at my parents' house, I filled six bins with stockings, table runners, lights and much more. Packing, cleaning and rearranging furniture took most of the day.
I thought I would be sad to see Christmas and its tree go. Nothing like that cozy glow of holiday lights to warm both room and heart. Yet I was reminded of all the space I would gain when I put the tree out.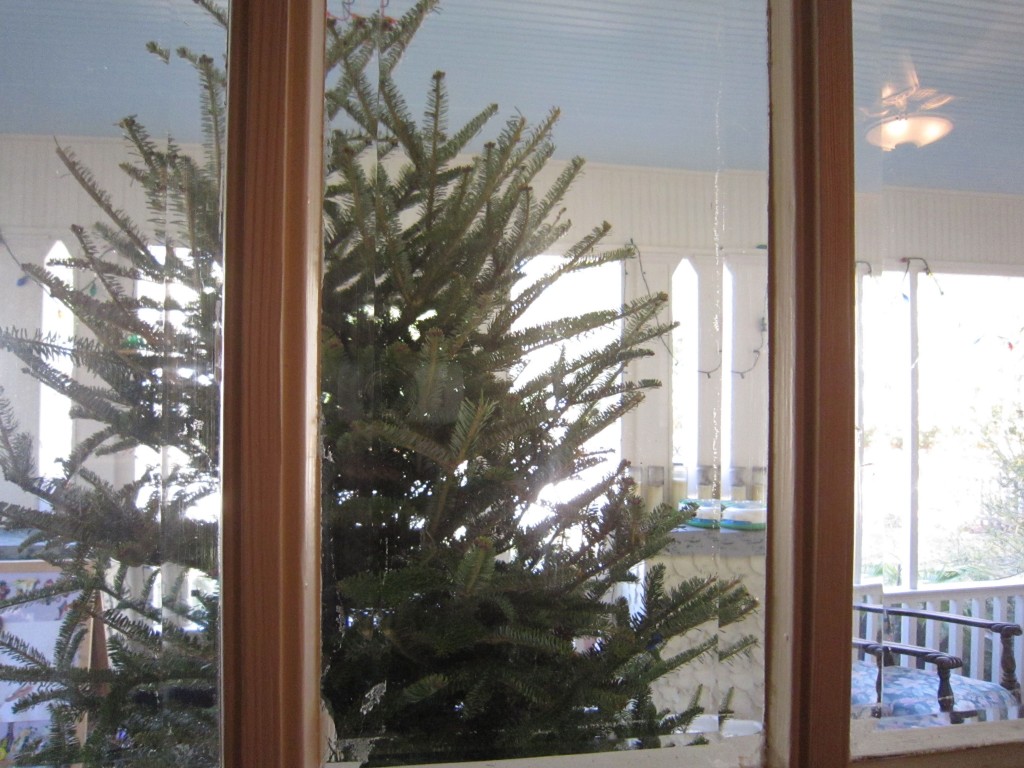 So I sent it packing. Goodbye, visiting tree, until next year when I will welcome your return.