We landed in Chiang Mai after a one-hour flight from Bangkok—a much easier journey than the overnight bus trip I took to reach the northern city back in 1989. The flight was delayed so we landed at rush hour and faced long lines, and a 45-minute wait, for a taxi into town. As we pondered our options, a cabbie approached us and asked if we need a ride! Such luck, and we paid only 50 bhat more than those in the queue. (32 bhat=$1US). Money well spent. Clara took the wait in stride.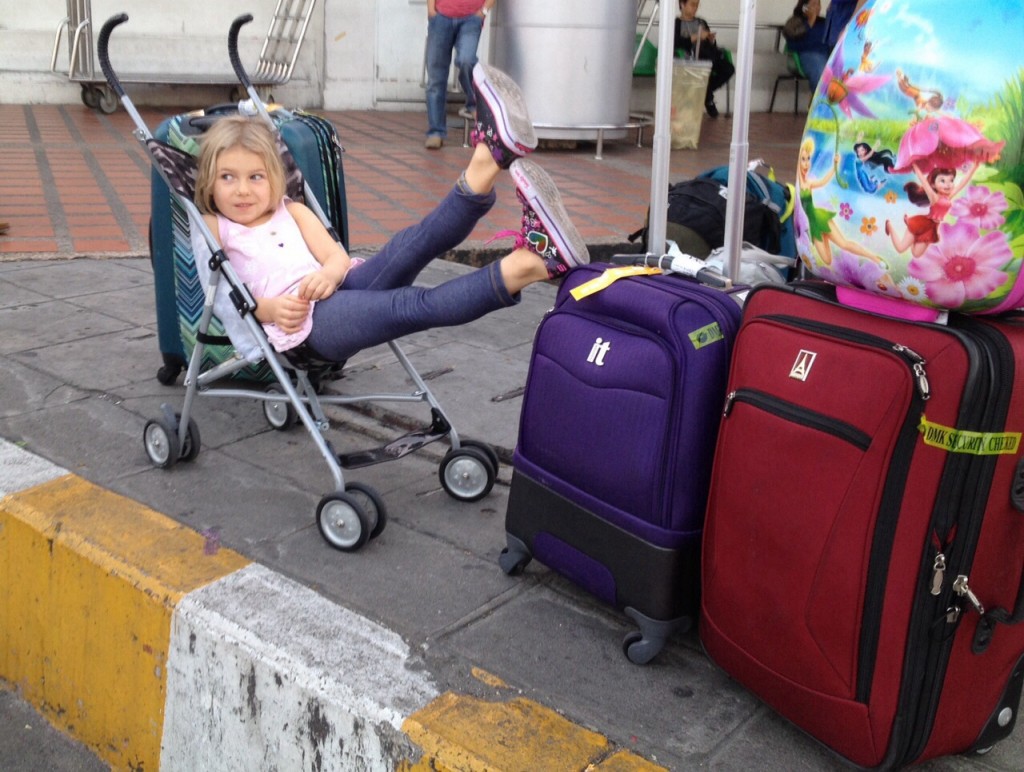 Our hotel is in a garden in the middle of the old city, sandwiched between two gold-plated temples.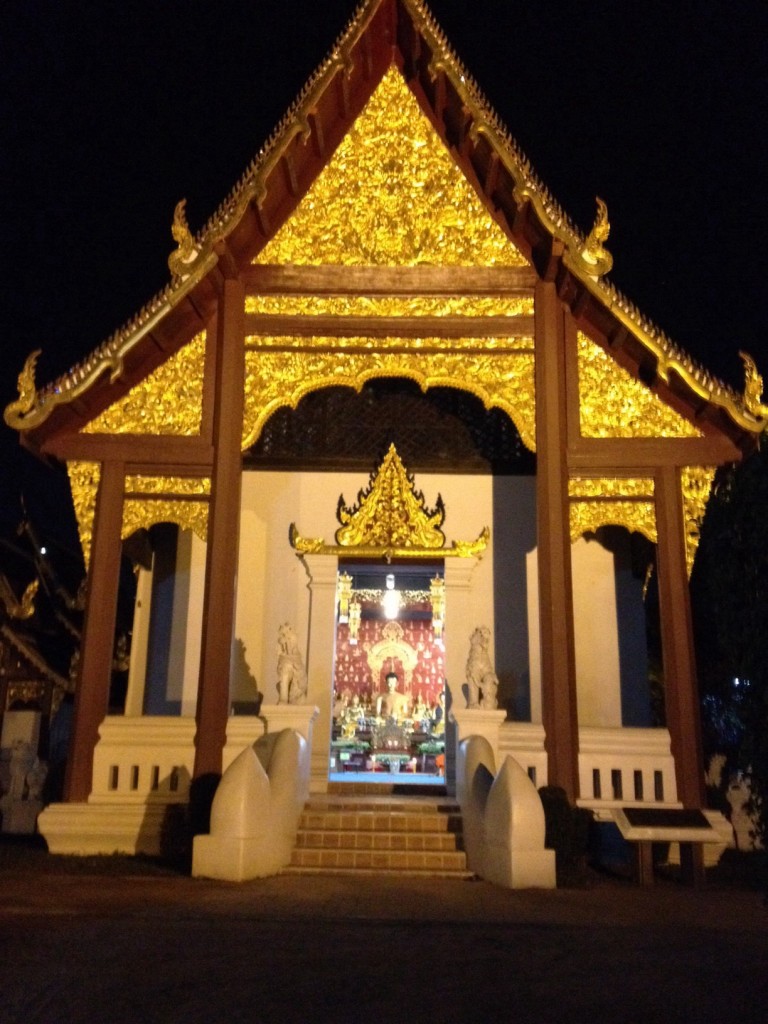 After we checked into our mosquito-ridden yet lovely hotel room, we again walked out of our hotel grounds without any idea where we were on the map.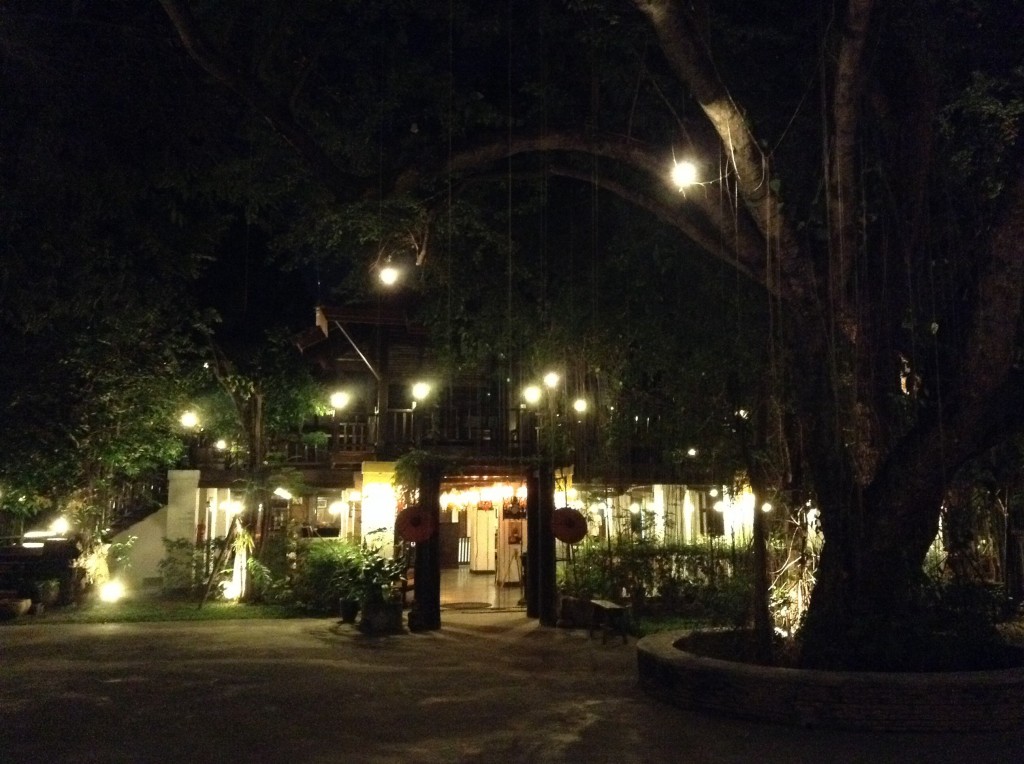 This seems to be John's style, and it definitely adds a layer of excitement to our excursions. We decided to turn right from our driveway. We snapped a picture of the sign a the end of our alleyway, or soi, and hopped on a motorcycle with a covered seat in the back, called a dtuk dtuk.
An ancient wall, built in 1296, surrounds the old city, and our hotel, Chompor Lanna. A moat-like canal surrounds the wall. At each point of the compass, there is a break in the wall, called a gate. Each gate seems to have a specialty market, featuring either food stalls, flowers, fish or full-blown sell-a-thons that feature everything from fruit to fish, to Hmong handicrafts on certain days of the week. 
We were hungry so, after some waffling (on my part), we ended at the market at the south gate. We didn't know it was south at the time; we were just winging it. We walked around the food stalls crammed onto the traffic median, between the road and the canal, until one smelled so so so good, I couldn't help but order. Pad Thai, as it turns out.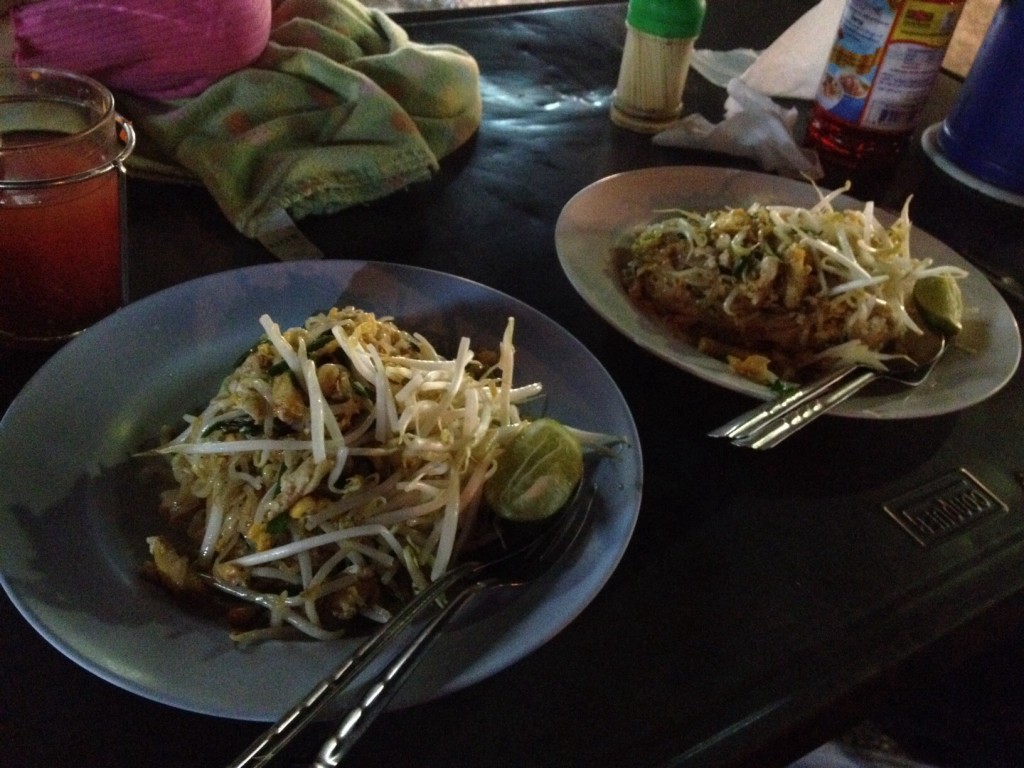 Not such an exotic dish, but it was especially delicious when cooked in a wok about two feet from the table. Clara was wide-eyed and still a bit overwhelmed by eating anything after her day two stomach troubles. She shrugged it all off by putting her head down and resting amid the chaos.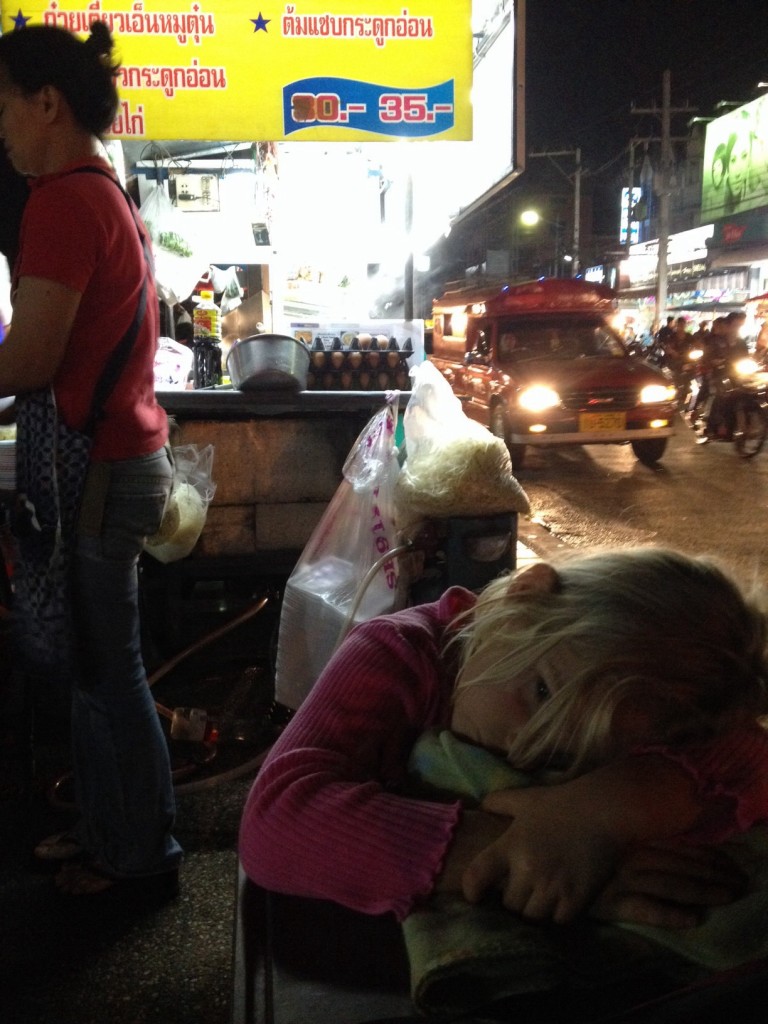 We picked up some ramen noodles from the 7-11 across the street, which she ate a few sips of once we arrived back at the hotel. The next day we headed out to explore our surrounds.
Now to be clear, John's work required him to travel to S.E. Asia. Clara and I are tagging along. But that doesn't mean there is no time for family fun. On our first full day we oriented ourselves on the map and we took just a short walk from our hotel. Some 50-odd wats populate the city (Good band name, 50-odd Wats), and we visited about five of the temples in a couple of hours.
Here are just a few highlights our favorite, Wat Chiang Man. A lot more temple pictures to come, don't you worry!