As we visit temple after temple in Chiang Mai, I feel the beauty of the structures builds rather than diminishes. Clara is fascinated by the wats' splendor, the quiet rituals people perform and, of course, the sparkling gemstones.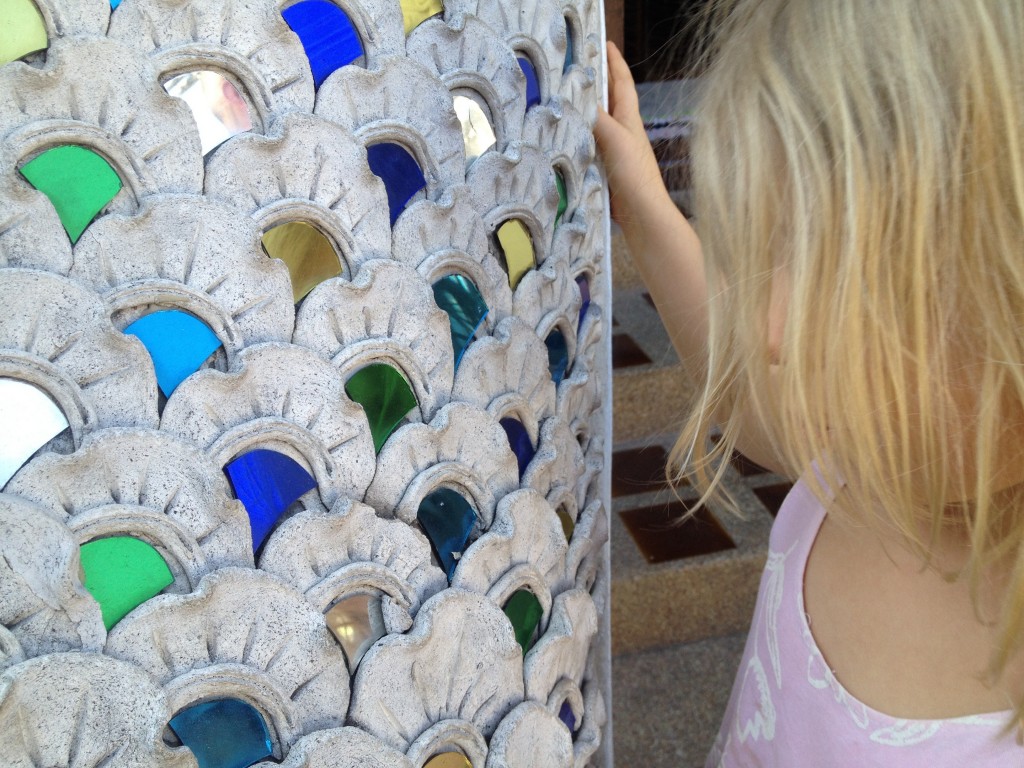 Chiang Mai's bustling,winding streets are filled with temples, so many that we would pass by one or another and say, we need to visit that one day, and then never find it again. The Forest Temple, Wat Umong, was a one I searched out as a must see. Like Angkor Wat in Cambodia, Wat Umong was built in the early 12th century. Unlike that Khmer palace which is now abandoned, the forest temple's ruins share the site with new construction and an active monastery.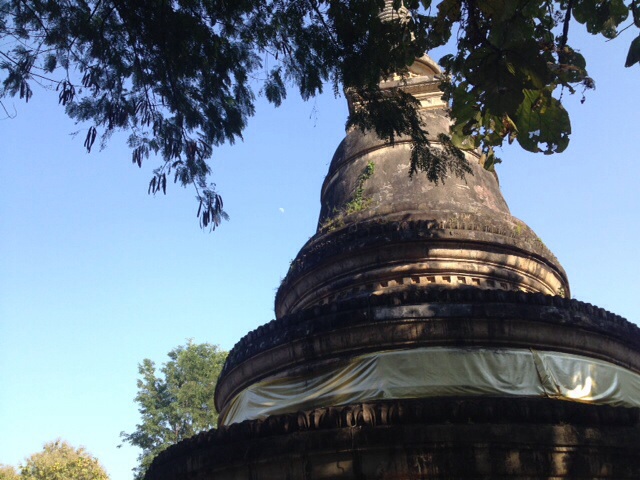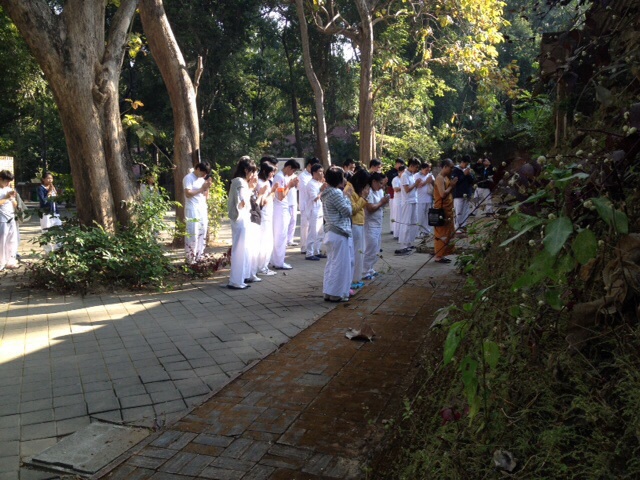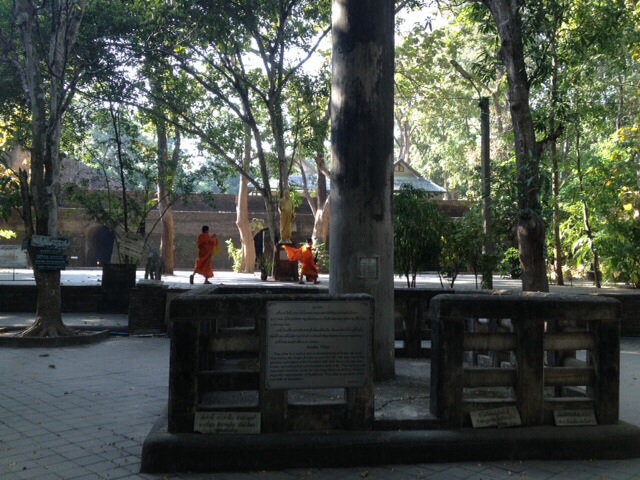 Most unusually, the grounds feature tunnels near the ancient stupa. Dim, insense-filled passages ended in alcoves which housed statues of Buddha. Acolytes would disappear into the softly lit nooks to meditate.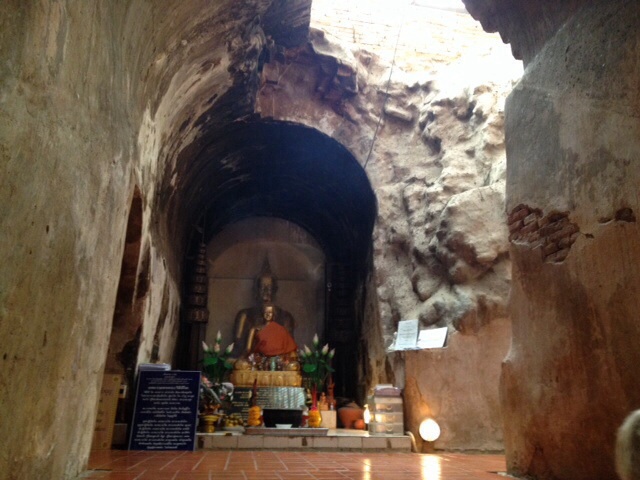 We emerged into the sunlight and were surrounded by chickens! Skinny yet healthy, with gleaming feathers, the birds followed Clara and picked up kernels of popcorn she dropped from her bag of snacks.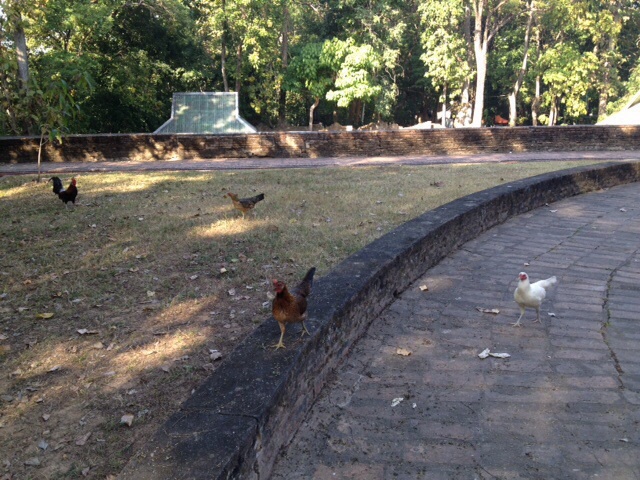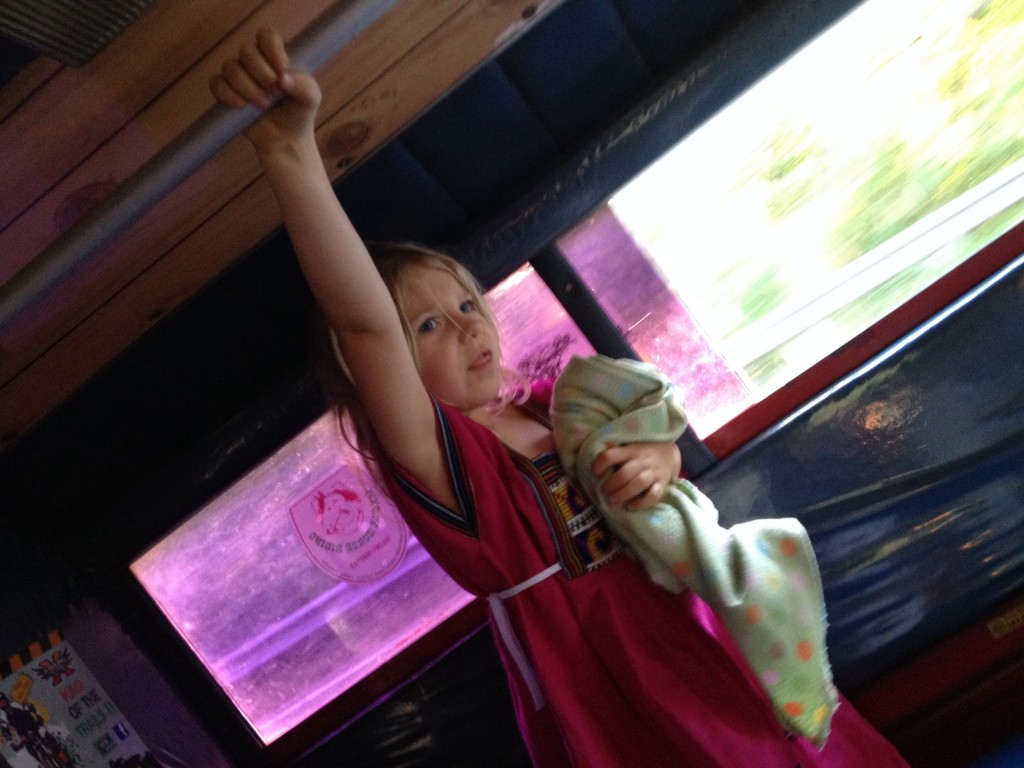 Another dramatic temple is located on Doi Suthep, a mountain above Chiang Mai. Before we headed there, we were dragged by our song tau driver to a Hmong Village, which was primarily a market, under the guise of going to a waterfall.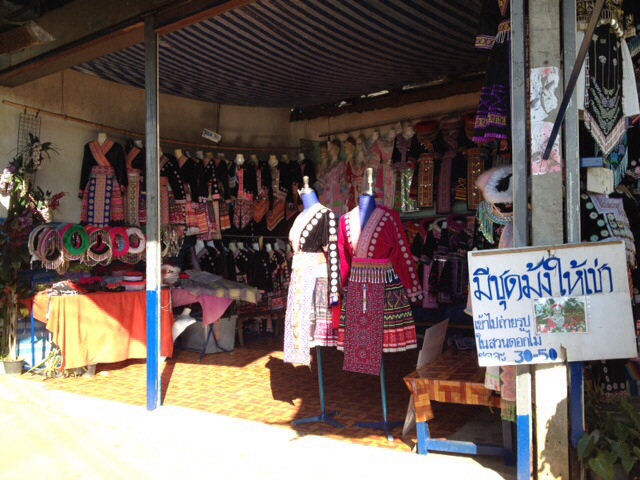 There was a small waterfall in the village that fed a reservoir. I had promised Clara a swim, so we made do.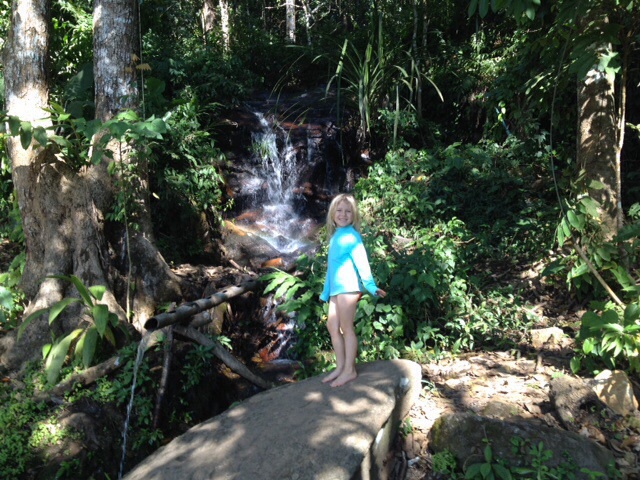 Wat Phra Doi Suthep was built in the 14th century and was breathtaking, especially since reaching it involves climbing more than 300 steps. Clara climbed every one on her own.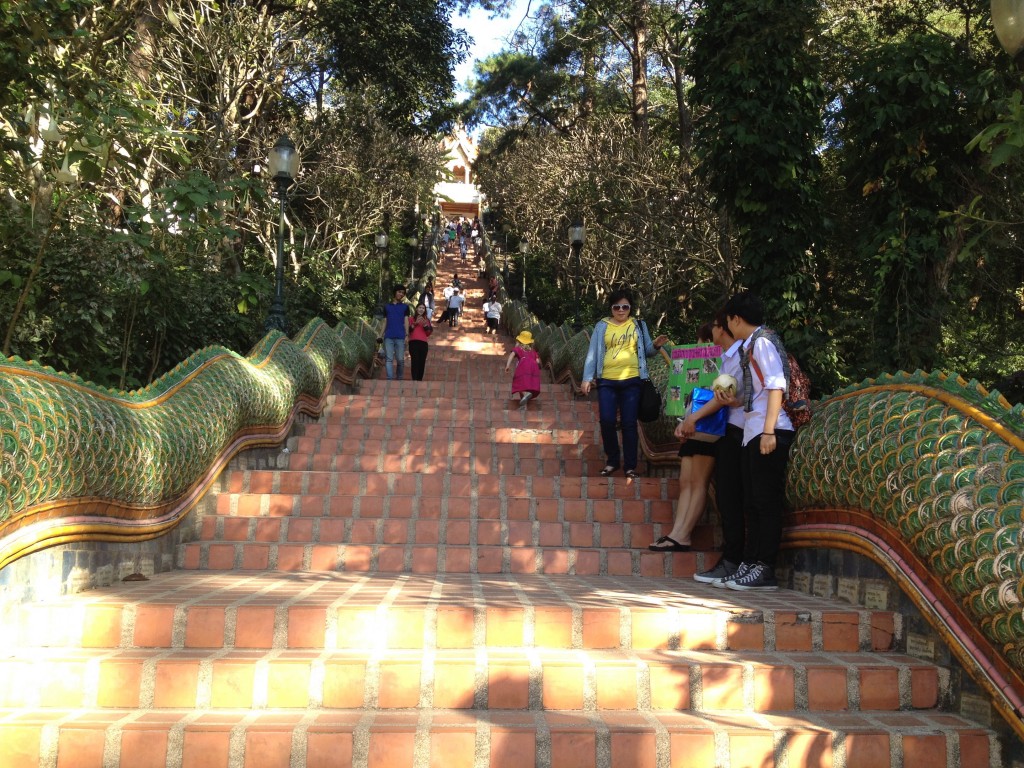 That is her in the pink dress and yellow hat.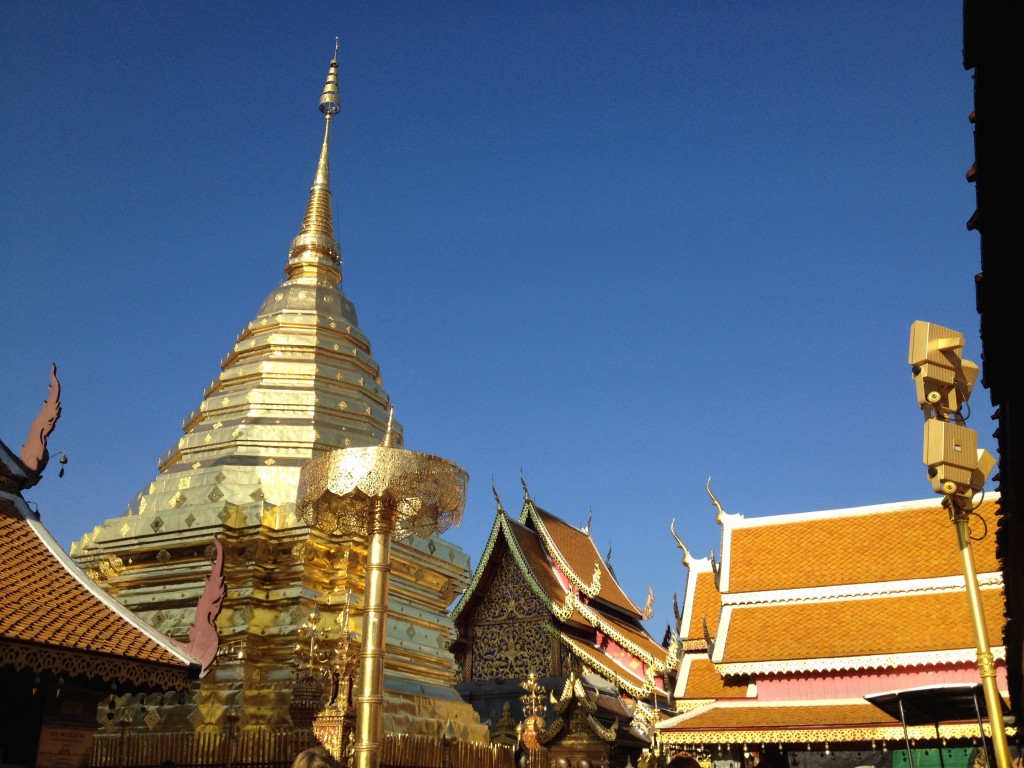 After a full day of exploring, Clara needed help down from the mountain in the form of her dad and an ice cream cone.
One thing I found off-putting while temple gawking were the wax monks. I nearly fled at the sight of the first one, in a glass case. Was he still breathing? This photo is a bit blurry. I snapped it in haste, afraid one these eternal meditators would stand up and chastise me.