Whoa – did we just have summer? It seems summer has come and gone and I have been in a fog the whole time. But it wasn't bad at all – we took a long trip, we hung around at home together, we hosted friends here, joined in two awesome food swaps (one was held right here at NerdHaven West), went to Disneyland and the Monterey Bay Aquarium . . .
I think it was overall a quieter time this summer than we have had in the recent past. For me, it has been a bit more reflective. But not reflective in an I-want-to-write-a-blog post-about-it kind of way.  Reflective in that maybe-I-shoud-take-a-nap kind of way. Naps were had.
#
There was cooking, of course, especially cookies and caramels. Watch this space for more on caramels in the near future – as I'm going to start selling them soon.
I now have a closet shelf full of flavored brandies and vinegars to show for my summer. Much more on vinegar making to come in future posts. I've been experimenting a lot with vinegars and fermenting this summer. Vinegars may show up for sale as well.
Now that I think about it, despite my fog I spent quite a bit of time playing around with fruit and herbs and spices over the past few months. So fun. And jam, there will always be jam. Plumquat was my favorite (plum and kumquat).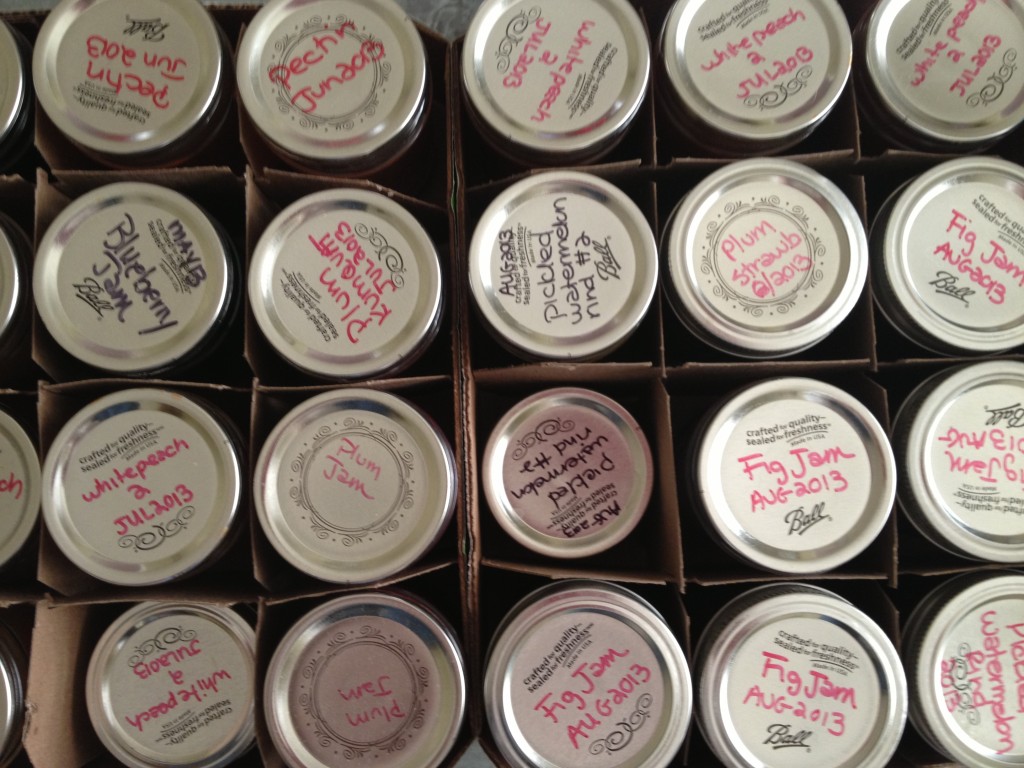 I also discovered a new favorite – watermelon pickles – at Food Swap #1 this summer. Pickled watermelon rind is really a must-have on a charcuterie plate. It adds a nice acid touch. And what's more it simply screams to be wrapped in bacon and roasted. So good. Here is a photo of pickled watermelon looking all summery and everything, with that splash of pink like a touch of sunburn on its shoulders. It wouldn't make sense to give you the recipe for this now, as watermelon isn't exactly in season in fall, but in due time, I will post it. Summer is the time to make watermelon pickles. Fall is the time to eat them.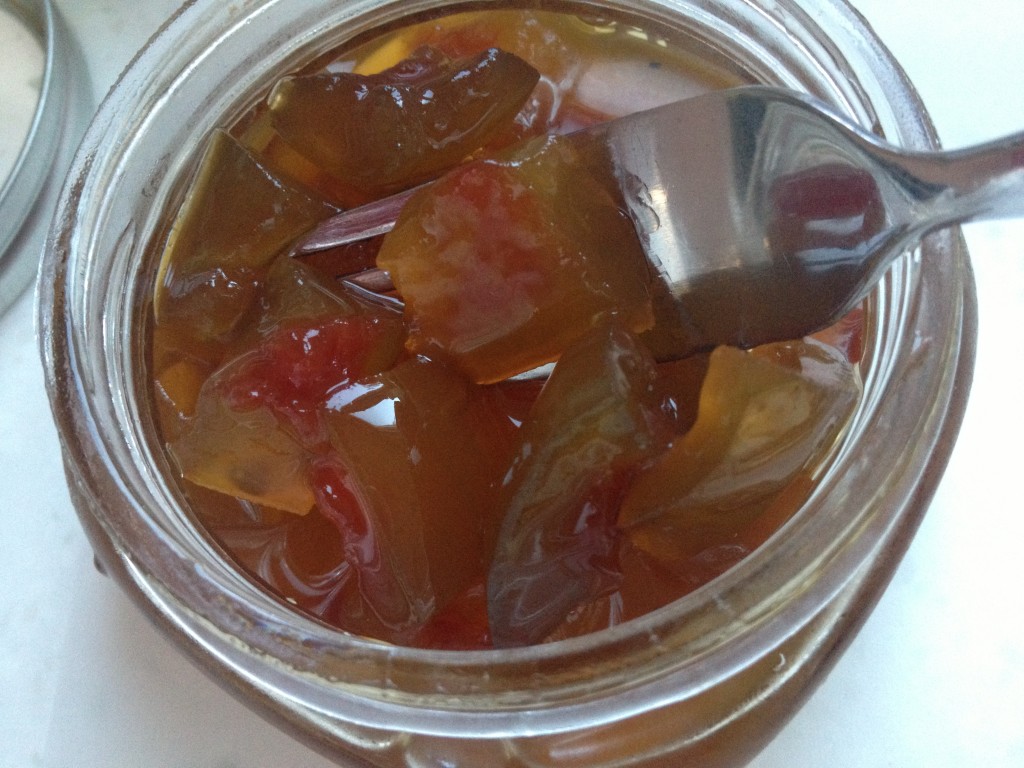 And now that it's October already, it's unquestionably fall, even in L.A. It's 72 outside. I'm wearing a sweatshirt, for crying out loud. I took a nice little stroll with a friend today – in a sweatshirt. And I felt fine – not foggy at all. The sky was a little foggy, but not my head. The seasons have shifted.
#
If you come to our front door in the next several months, say hello to our 300 newest friends – who will be hanging around above your head. Can you see them?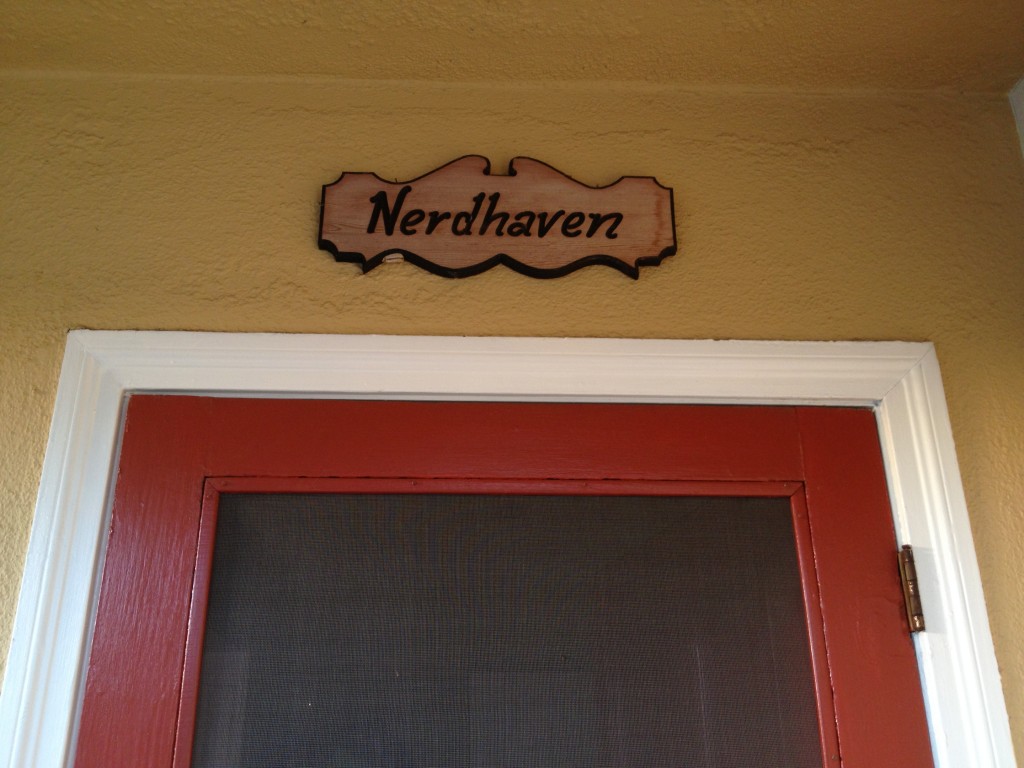 They are in an ootheca – a praying mantis egg sac. Here's a closer look: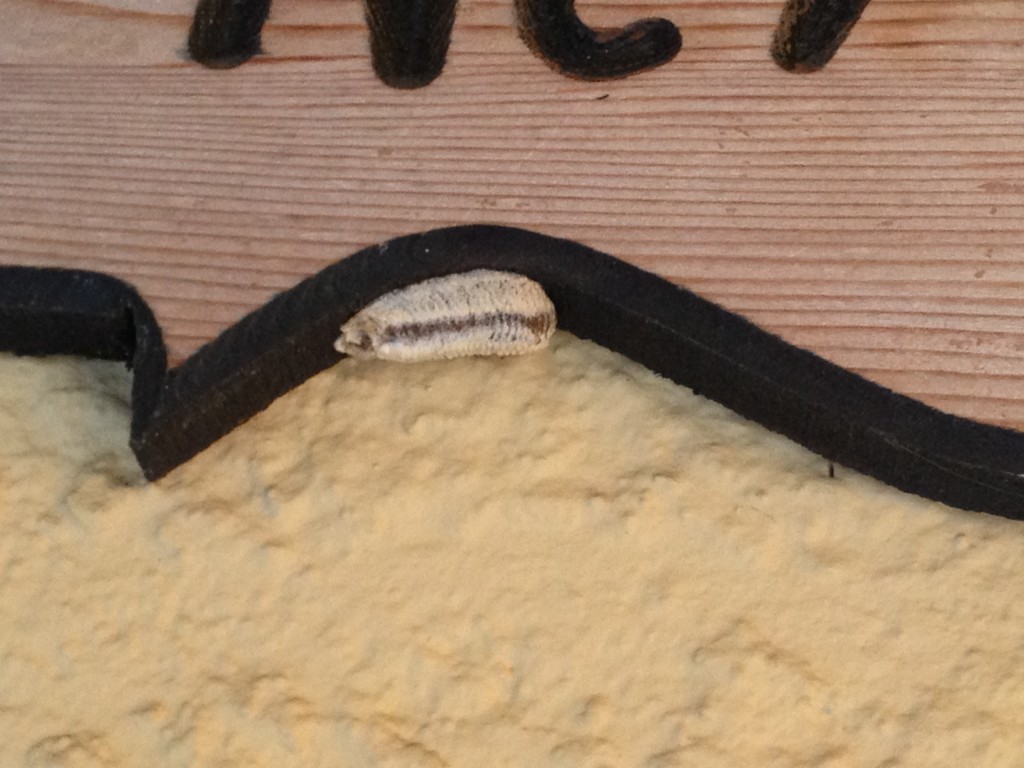 We love praying mantises around here. Not only are they awesome looking, they eat all kinds of bad bugs, especially aphids. In this area, mantises deposit their ootheca in the fall, so things are right on schedule. We'll see the babies when the weather gets warmer.