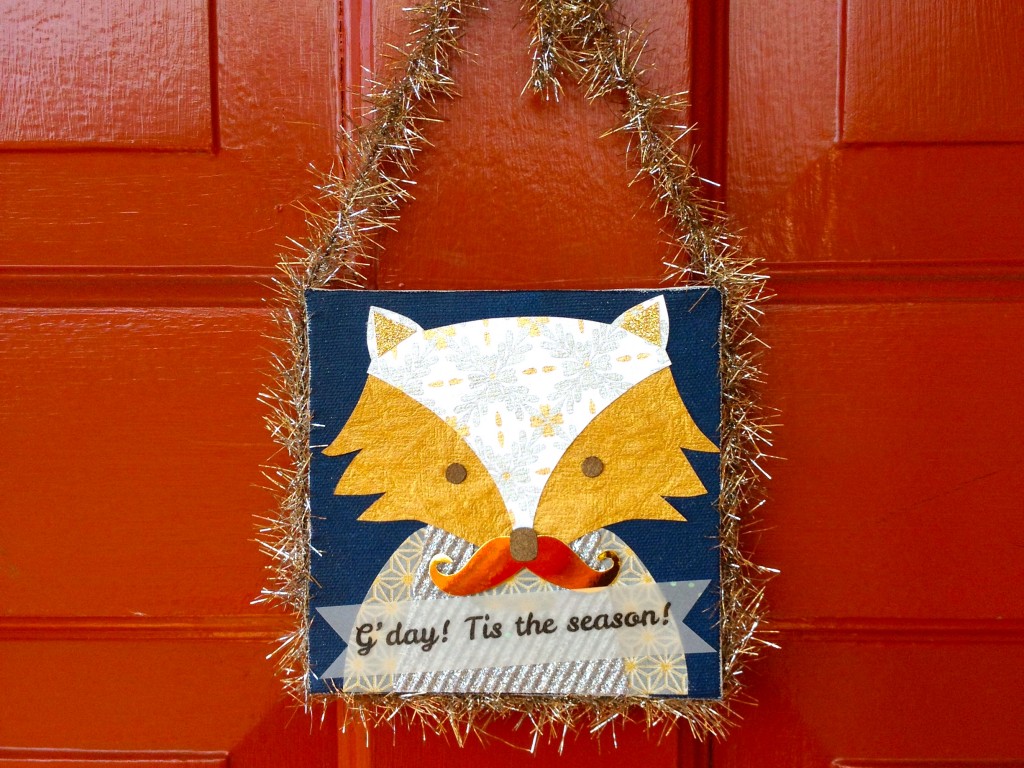 I love this little guy – a door hanger that a crafty friend made for me. Mostly I love this foxy door hanger because: (1) he is randomly Australian; and (2) although he arrived in December, he doesn't look Christmasy. So really, he could be proclaiming the arrival of any season – and I believe that is just what he is doing. These days, he is busy announcing citrus season. Because it is totally citrus season around here.
I am happy to own a tiny but mighty kumquat tree which will give us probably more than 10 pounds of fruit this season. And I am lucky to have a neighbor with a big grapefruit tree that overhangs much fruit into our yard. I am even luckier to have a lovely friend who gave me a huge bag of Meyer lemons from her own backyard tree. And then I am overjoyed to have gone to visit another friend by the beach in Oxnard who took me to her nearby farmers' market where I scored a bag of blood oranges at an excellent price.
And hence I bring you tidings of much citrus.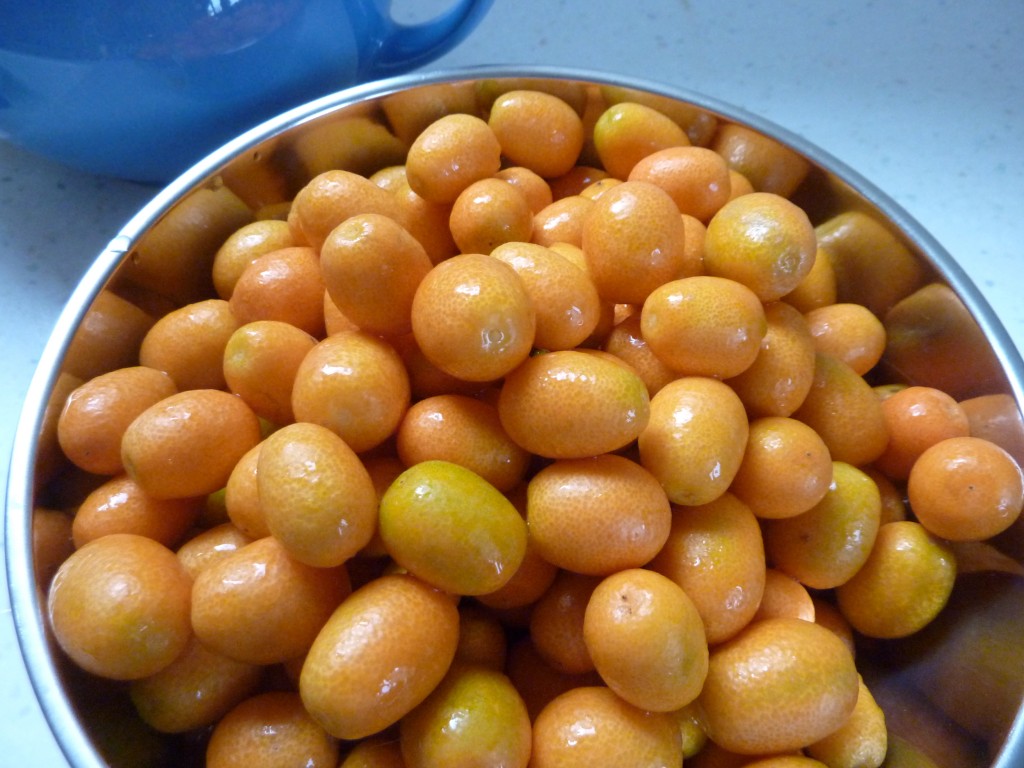 First, there are kumquats. I love them, so fun, with their sweet skin and intensely sour flesh. They are nature's sour patch kids. Last year I candied them following this recipe, in these beautiful little flower shapes, and sliced them into many margaritas. This year, I wanted to take them on a savory route, so I preserved them in salt, using the technique described by Alice Waters in her book, The Art of Simple Food II.
In the photo below, the jar in the back has the salt-preserved kumquats. (The foreground has kumquats preserved in sweet syrup – I imagine they will be good over ice cream in the summertime . . .)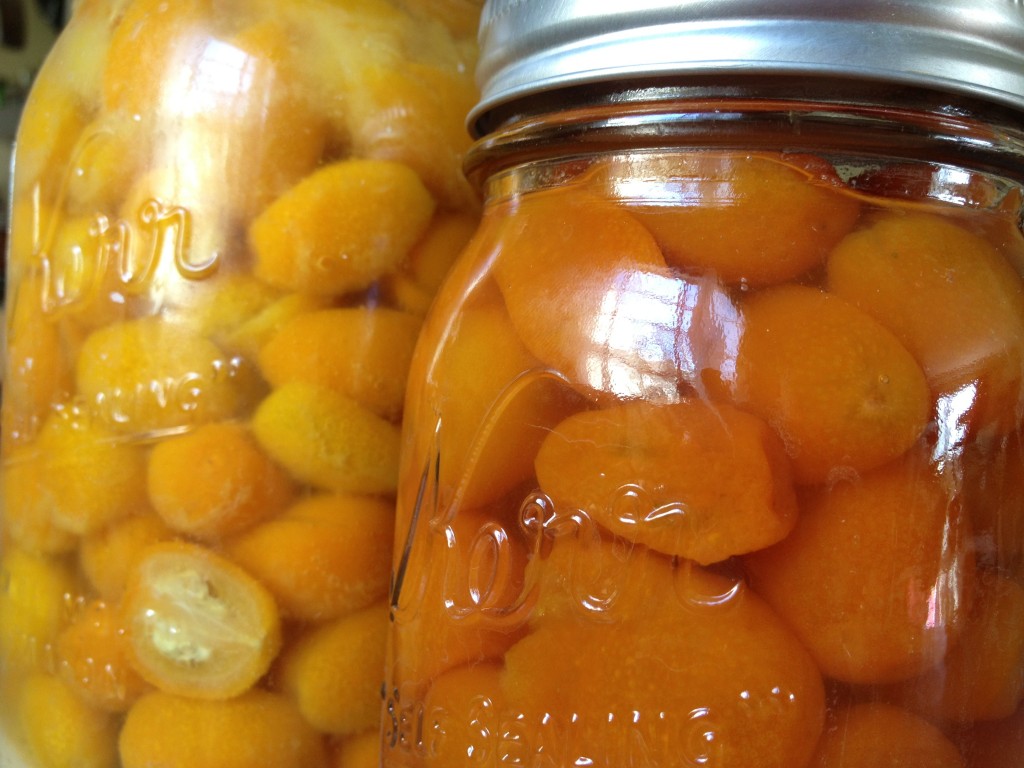 Basically, the technique is: slit open the kumquats, stuff them with kosher salt, and pack them into a superclean jar, sprinkling salt around them as you go. Them give them a good squish to get the juices flowing, and top them off with lemon juice and more salt so the kumquats stay covered. Then let them sit for a few weeks in your cool dark place to let the salt work its magic on them before they are done. Here's a post from Food in Jars, giving a bit more detailed recipe for preserved lemons.
As it worked out, it took me a couple weeks to get this post together (oy vey – my sister is traveling the world to places that don't even have hot water and still she is faster than me with the posts!) And now the kumquats are ready to go. So, still playing with Alice Waters' terrific book, I made her kale salad – and it was delicious, as expected. I share the recipe with you because it is a yummy use of preserved citrus, but it is also infinitely variable and a nice springboard for creating a kale salad.
Before the salad could be made, however, I needed to pick the kale from my front yard. I am so happy to have edibles in my front yard now – before I just had natives. But then I needed a Meyer lemon tree. And since I was watering the lemon tree anyway, I thought I would get double use out of the water by planting some lacinato kale around the drip line of the tree. I highly recommend this planting technique, especially in drought situations like we are having in Los Angeles right now. Always double plant. It shades roots, too. Here's my lovely kale, with a happy baby lemon tree in the background: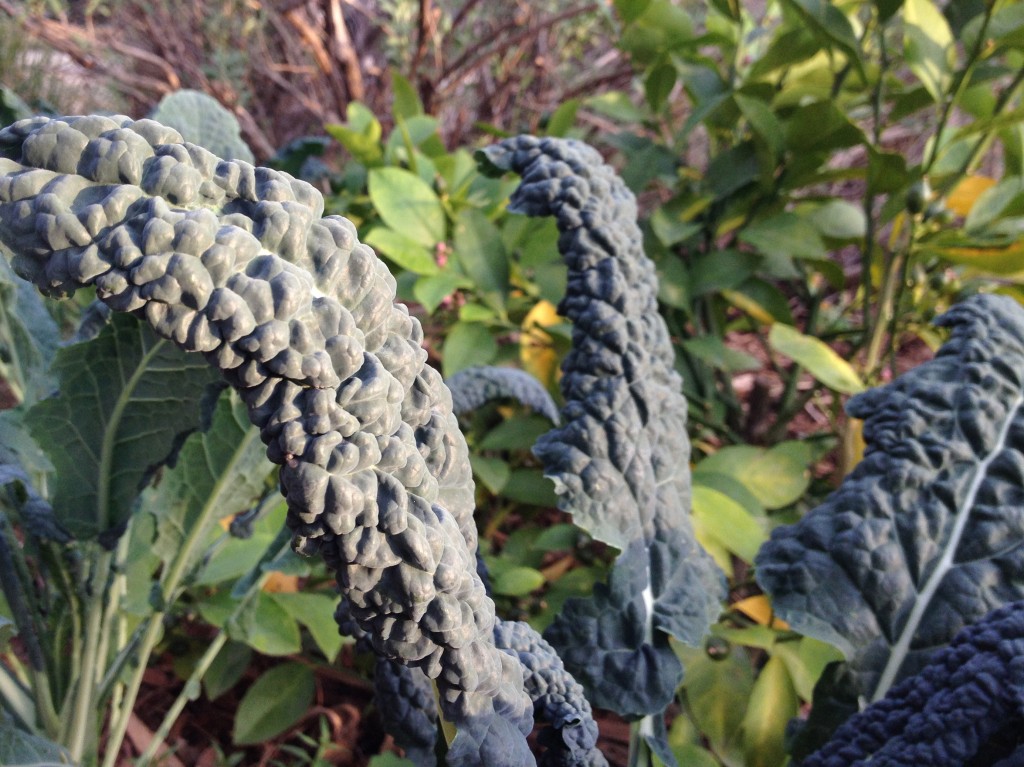 Kale Salad with Salt-Preserved Kumquats and Parmesan
adapted from The Art of Simple Food II, by Alice Waters
4 (smallish) servings
1/4 cup toasted walnuts (350 degrees for 10-15 minutes), chopped
1 small bunch young kale, washed, de-stemmed, and sliced into thin ribbons
1 Tablespoon lemon juice
1 teaspoon white wine vinegar
1 Tablespoon chopped salt-preserved kumquats
1/3 cup extra-virgin olive oil
1 oz. Parmesan cheese, shaved off the block with a potato peeler, if possible
salt and pepper
Make the vinaigrette: mix lemon juice, vinegar, and salt in a jar (that has a lid) until salt dissolves. Then add pepper, kumquats and olive oil. Put the lid on the jar and give it all a good shake
Prepare the salad: place the thinly-sliced kale in a bowl and massage the greens a bit with your hands to soften. Then add chopped nuts and vinaigrette and toss. Sprinkle Parmesan pieces on top.
How would I vary this? Use preserved lemons instead of kumquats. The original recipe called for hazelnuts. I used walnuts because I had them around. Other nuts, or seeds, like pepitas or sunflower seeds would also be good. I could also see switching out Parmesan for goat cheese or adding cooked beets or thinly sliced celery. Ms. Waters suggests switching out half the kale for thinly sliced brussels sprouts which sounds amazing.
Here's the salad I made – we loved it. My 13 year-old son said that the kumquats gave the salad "a nice whoosh." Well said.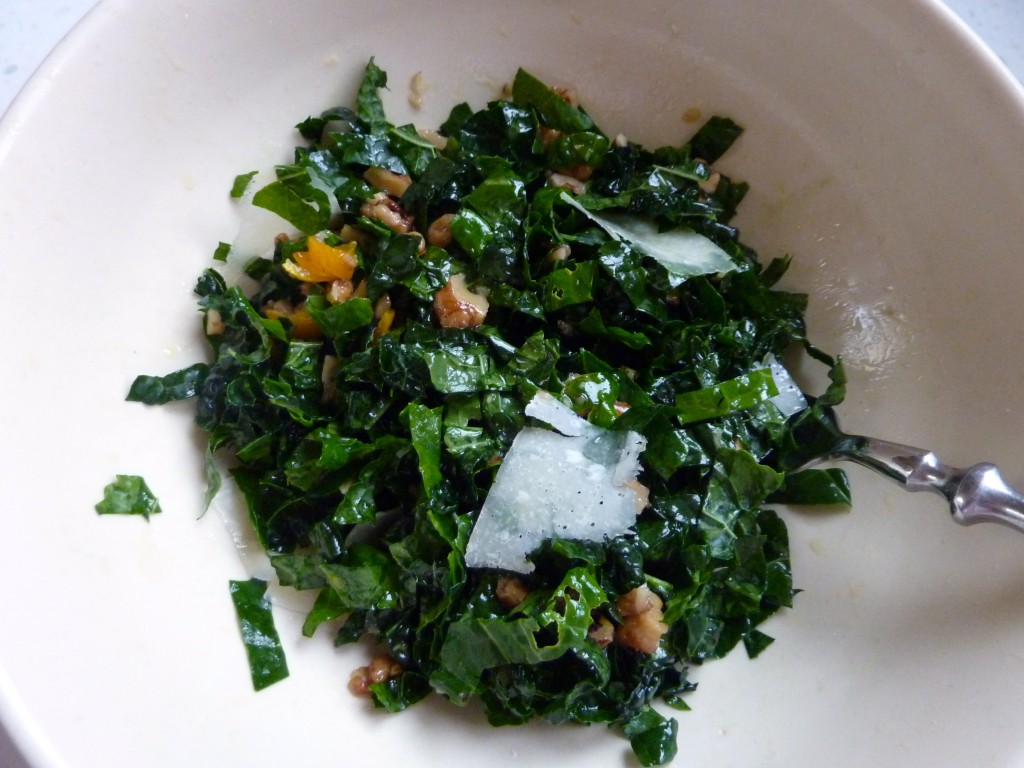 But this is not a salad post – this is a citrus post! Next comes the grapefruit. They don't need to wait around like those kumquats, they were ready to go. We juiced a bunch of them for a "that'll wake ya up" kind of breakfast drink. Nice whoosh, indeed.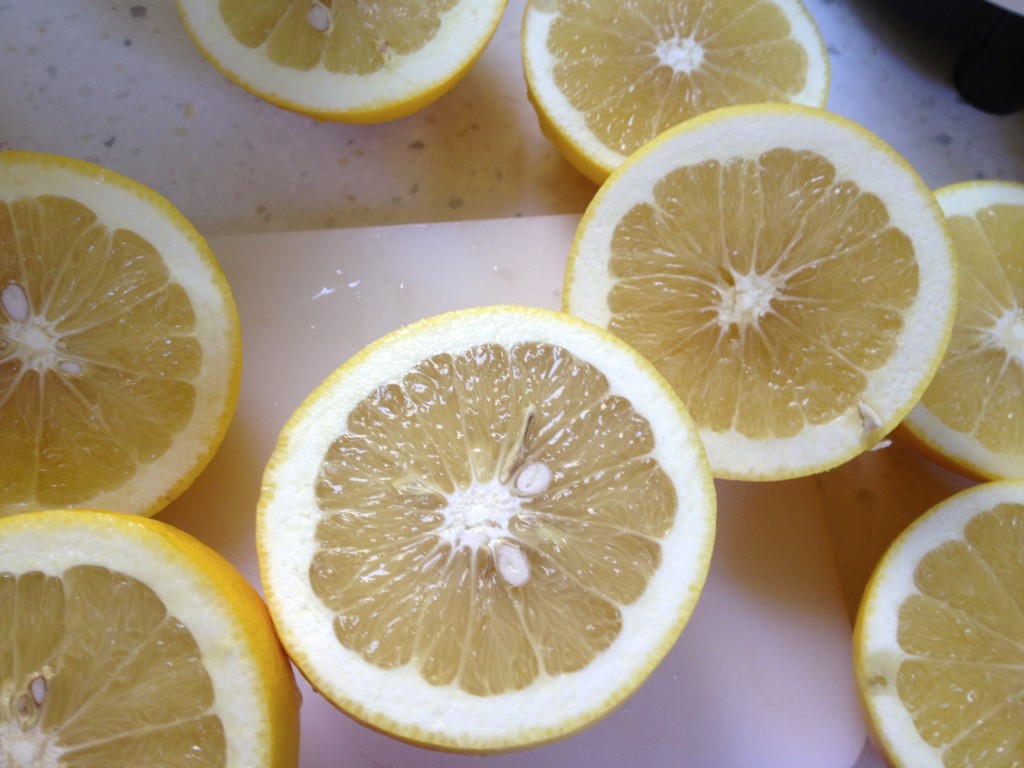 And see those nice thick peels? They are perfect for making candied citrus. All that spongy white albedo soaks up the sugar syrup and gets all translucent and chewy. And then if that wasn't enough, I went and dipped them in dark chocolate.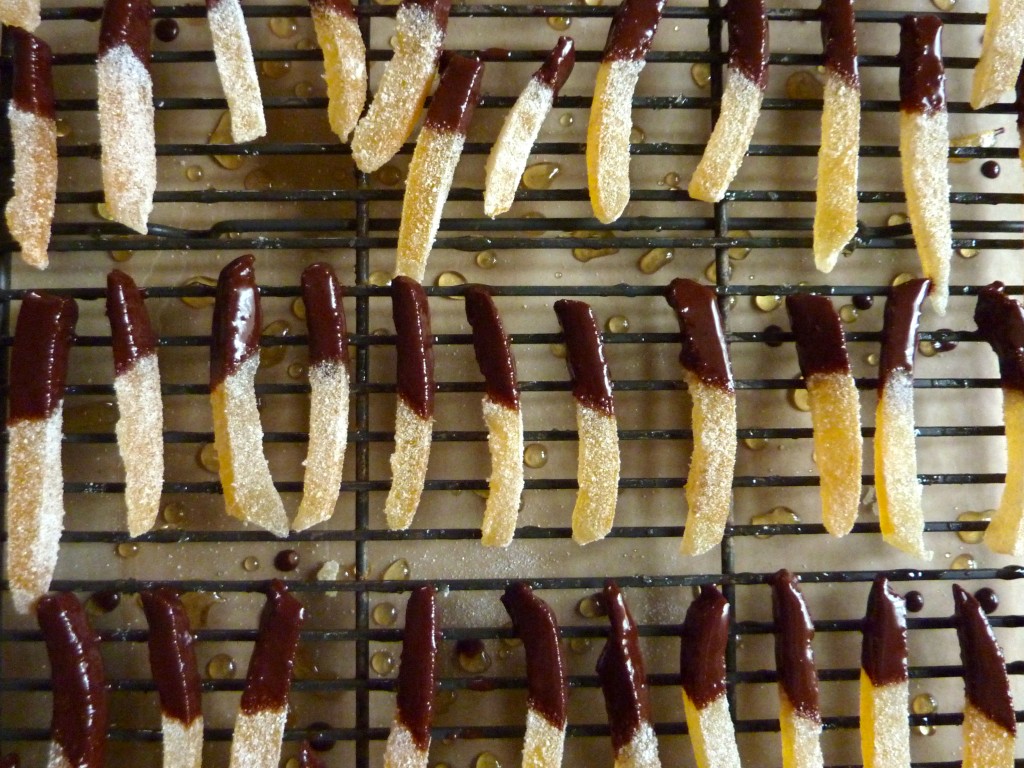 I have to say chocolate-dipped candied grapefruit peel is my new favorite thing. The dark chocolate compliments the bitter quality of the grapefruit and balances the sweetness of the candy. I could eat these for a long time. (psst . . . if you want to try some yourself, I'm selling them here.)
But we here at NerdHaven Farms West cannot live on candy alone. There must also be booze. Here is the start of some grapefruit wine. I got this recipe from the beautiful book Saving the Season, by Kevin West. I highly recommend this book. Not only does it have a vast variety of recipes, but it has informative and inspirational stories of farmers and cooks and even some very nice literary references. It makes good bedside reading, and I'm thinking it will also make some good Vin de Pamplemousse.
I modified the recipe to suit what I had on hand (of course!) so instead of the lemons and limes called for by the recipe, I used Meyer lemons and blood oranges with the grapefruit. I'm certain it's going to be delicious, and hopefully it will reminiscent of Lillet, a sweet aperitif wine, which I love.
Turns out it the grapefruit wine will be ready on the day of the Academy Awards. So we will be all Hollywood and sip our artisanal grapefruit hootch while playing Oscar bingo. Oscar bingo, by the way, is a fun family tradition (we also play presidential debate bingo, which is much more substantive. We've tried SOTU bingo, but even bingo can't make that speech something the kids care about). You can find 2014 Oscar bingo cards here. Last year one of our local public radio stations, KPCC  published 2013 bingo cards , so I'm hoping they do it again this year. We usually make our own cards, but I like to look at what other folks are doing to get some inspiration. Well that was a bit of a digression . . . But I'm all about passing along helpful info and Oscar Bingo is a very successful and fun tradition for us. So, I hope you try it.
Okay, enough of awards season – this is citrus season. And onward to blood oranges. These are the ends that were left over after vin de pamplemousse.  I nominate blood oranges for most photogenic fruit.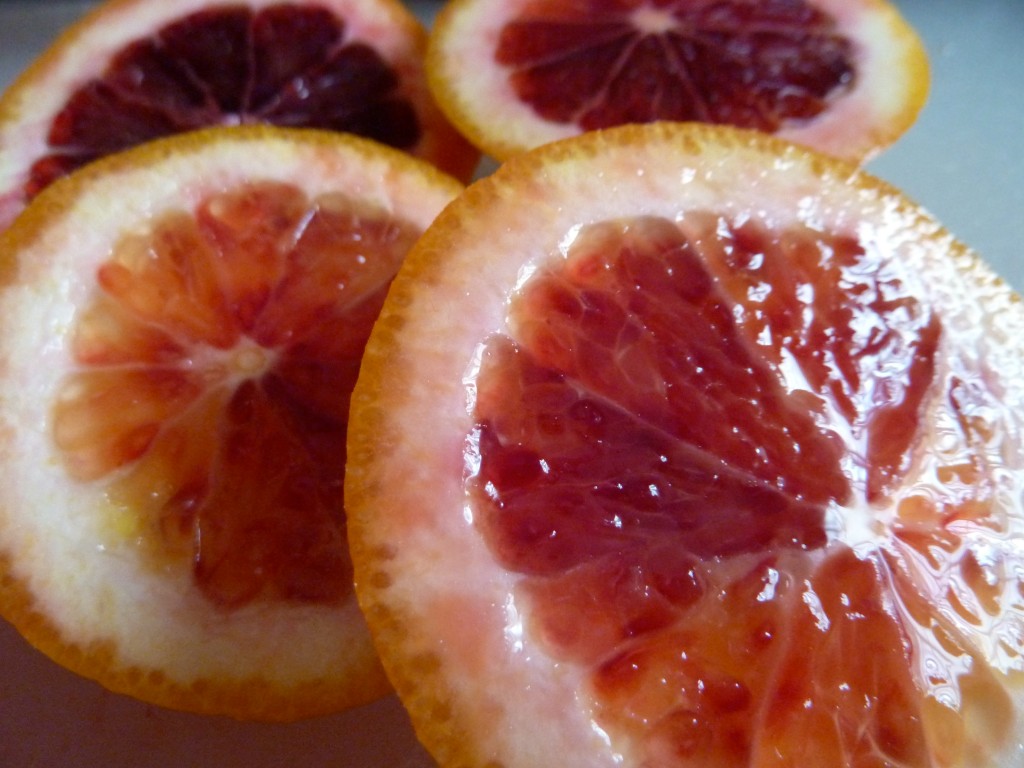 After making the grapefruit wine, I felt a month just seemed like way too long to wait to satisfy my taste for citrusy goodness, so I made a quick batch of blood orange shrub, which only needs a week to rest. I followed the same recipe I used this past summer for blueberry shrub, except with a little twist – and get out your notepads because this is a good tip for citrus, when it's used in a recipe which also requires sugar.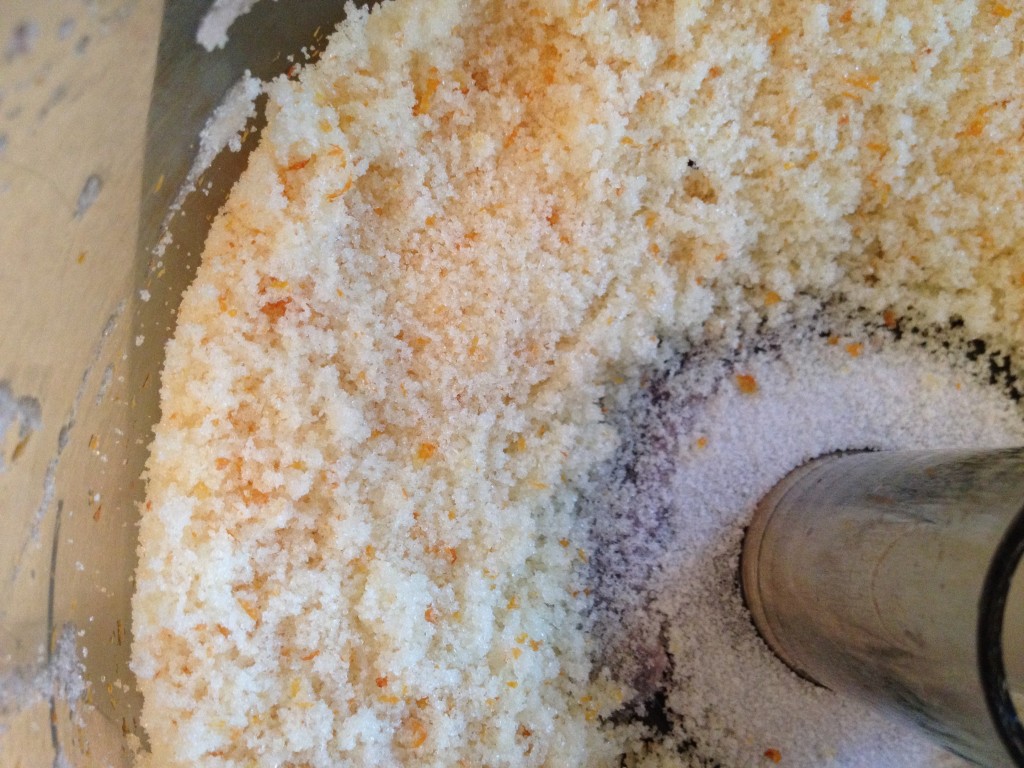 Here is the tip: zest the citrus and whiz it in a food processor with the sugar before using it in the recipe. Grinding the sugar into the zest helps to release the flavorful citrus oils, creating a stronger citrus taste. It's super effective in baked goods, especially lemon cookies, and also gives much more citrusy depth to the shrub.
So . . . after the wine was jugged and the shrub was bottled, I still had plenty of blood oranges and grapefruit and lemon left over – and so I made marmalade. Oh my gosh – more? It don't stop. This may be the Wolf of Wall Street of citrus blog posts.
I'll stop citrusing for now, but I promise more later! Maybe those lemon cookies . . .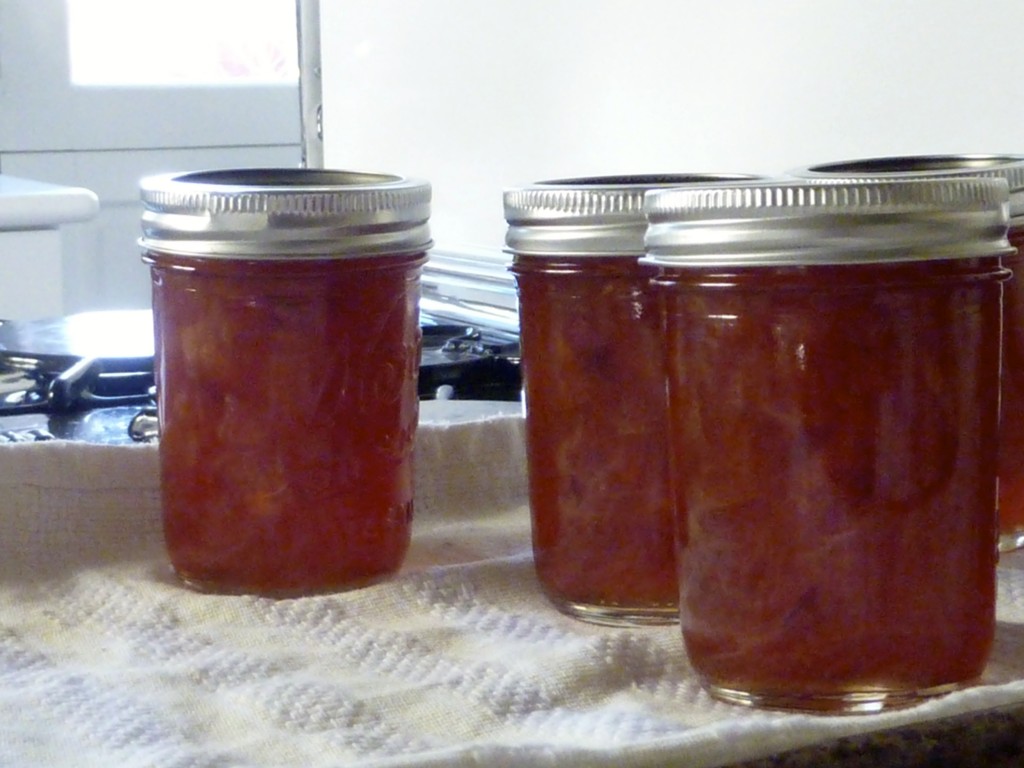 p.s. Back in October I posted that we had an ootheca, a praying mantis egg sac, above our front door and shared a photo. Well it hatched! Just last night we had a teeny baby praying mantis walking across the piano during my son's piano lesson. Take a look: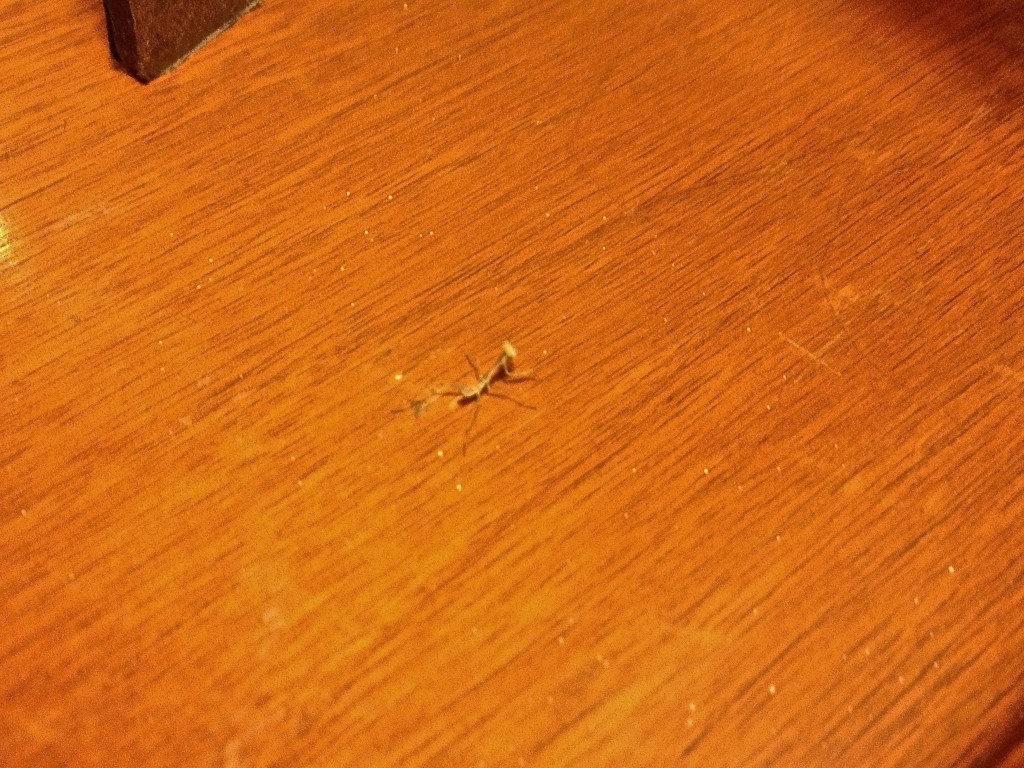 How cool is that? I gently gathered him up and deposited him on a kale leaf outside. xo